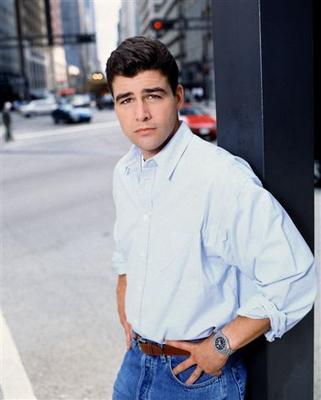 Kyle Chandler- Gary Hobson
Kyle Chandler potrays Gary Hobson. He gets tomorrow's newspaper today, and with that he runs around saving people in need. A Good Samaritian indeed.
One day his wife "Marcia" threw him out on their anniversery. Gary was forced to move into a hotel room at the "Blackstone". When he's losing his wife and maybe even his mind, the "Early Edition" appears at his doorstep, with a Cat. Finally figuring out that this paper has a purpose Gary resorts to the words of good friend "Marissa Clark"(Shanesia Davis-Willams). With Chuck Fishman(Fisher Stevens) his best bud, wanting to use the paper for his personal benefit, the trio, make a uncanny.